Catering
We offer you the choice of self-catering or if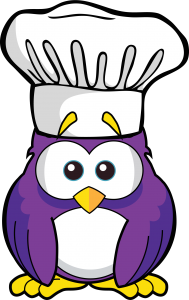 you prefer not to cook we have an onsite restaurant that will provide you lunch time and evening meals.  We source and use local produce and cater for all dietary requirements.
Breakfast, lunch and evening meals can be supplied just advise us prior to 10am the day before. We can also supply you a packed lunch at a nominal cost if you are going out for the day.
Also on site is the fabulous American themed diner. This is where guests are able to cook special dietary meals if required and enjoy them in surroundings that are unique. It is also available for pre-booking if you want to give someone in your party cooking lesions!.
Snack Menu (Available 12-3pm and 6-9pm)
Sandwich + Crisps( Choice of fillings & Bread)  ….   3€    

Toasted Sandwich + Crisps ( Choice of fillings) ….. 3€  

Beef burger Standard with fries ……………………….   7€

Beef burger Large with fries …………………………….    9€ 

Chicken Burger with fries …………………………………    7€

Veggie Burger with fries …………………………………..    7€

Hot Dog standard with fries …………………………….    6€

Hot Dog Large with fries …………………………………..   8€

Pizza (choice of toppings) ………………………………..   6€

Southern Fried Chicken Goujons with fries …….    7€

Jacket Potato (Choice of toppings) …………………..   5€

Omelette ( Choice of fillings). …………………………..   5€

Salad Bowel  (Select 2x Options, Egg, Tuna, Cheese, Chicken, or Horn) …………………………………………………….. 6€
Side Dishes
Fries Standard …………………………………………….  2€

Fries Large ………………………………………………….. 4€

Onion Rings ………………………………………………… 2€

Side Salad …………………………………………………… 2€
Children's Menu
Children's menus supplied with peas / Beans or salad
Chicken Nuggets & Chips ……………………………. 5€

Fish Fingers & Chips ……………………………………. 5€

Burger & Chips …………………………………………… 5€

Hot Dog & Chips …………………………………………. 5€
Evening Menu (Available 6-9)
PLEASE ASK FOR OUR SPECIALS OF THE DAY
Grilled Chicken Breast served with fries, salad and rice

Chicken can be flavored, Piri piri, BBQ Honey & Mustard, sweet& Sour or Spicey ………………………………………………….. 10.95€

Grilled Pork sirloin served with fries rice and salad …….. 9.95€

BBQ Spare ribs with fries, salad, coleslaw, and onion rings …. 12.95€

Mixed Grill, Chicken, Pork loin & Sausage with fries salad and rice …………………………………………………………………………….. 11.95€

Beef lasagna served with Salad and fries …………………… 9.95€

Tuna Steak with Garlic & Onion served with potatoes and fresh vegetables ………………………………………………………………… 11.95€

Salmon Fillet Cooked with lemon & Dill with Potatoes and fresh vegetables ……………………………………………………….. 12.95€

Vegetarian Curry served with Rice ……………………………. 9.95€

Vegetarian Bean Patty served with Salad and fries …. 10.95€

Large Salad bowel with various toppings ………………… 10.95€
Deserts 
Choose from our deserts of the day

€3 per portion

Childs ice cream with Topping €1.50
"Superb evening in support of Portuguese families seeking a holiday with special needs children. So proud to have been part of this experience."
"I will post a developed review of the place. The compound has lots of things to offer and are absolutely brilliant at what they do. Just for now I will post a video or two and plus some pictures but I will post more up soon.
These people do the best work on earth!"
Centre Algarve, Sitio Da Fornalha, Moncarapacho 8700-072 Portugal